Fuel Your Body Like Never Before With Our Nutrition Coaching In Hampstead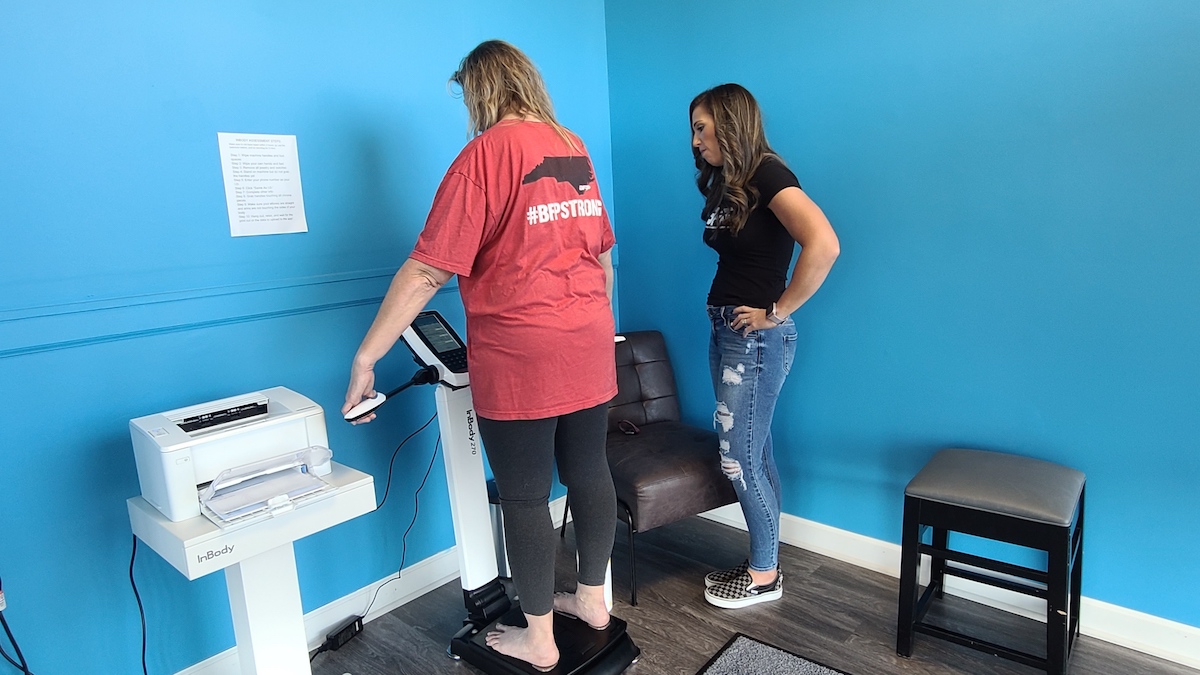 If you're giving everything you've got to your workout routine - only to fill your body with bad food between sessions, you're wasting your time.
Sustainable success on any fitness journey can only happen with a combination of strategic fitness training and a healthy nutrition plan. At Breakaway Fitness & Performance, we're here to offer you both.
Our Nutrition Coaching cuts through the noise and confusion that surrounds so many diets. We help you understand what your body needs to succeed, and then we help you implement those strategies into your daily life.
Come see us here in Hampstead today, or simply fill out the short form on your screen to learn more!
What's Included In Our Nutrition Coaching Program?
At Breakaway Fitness & Performance, We focus on a simple, habit-based approach focusing on nutrition, mindset, exercise, stress management, sleep, support system, and lifestyle. We're proud to give men and women all across Hampstead access to a comprehensive Nutrition Coaching system.
When working with nutrition and fitness experts at BFP, you work 1:1 with a nutrition coach to create a customized plan just for you!
Our Nutrition Program includes:
A 1-hour Initial Nutrition Coaching Session to set the foundation
An Inbody 270 Body Composition Scan and Analysis
Access to our BFP Nutrition Coaching App (It is like having a Nutrition Coach in Your Back Pocket!)
Monthly 30-minute in-person meetings
Weekly Virtual Check-Ins From Your Coach Via Our BFP Nutrition Coaching App
Daily Access to your Nutrition Coach via the app
Weekly 15-minute In Person or Zoom Meeting to Check-in and Stay on Track
See What Others Are Saying...
Get Started With Breakaway Fitness Today!
Step 1.

Fill Out The Form

Once you fill out the form on this page, we will send you a text in 5 minutes to get you set up. We look forward to your first session!

Step 2.

Meet With A Coach

Schedule your initial 45-minute coaching session with one of our coaches to discuss your fitness goals as well as any physical limitations or injuries we should know about.

Step 3.

See Results

Get excited about your first session. The coach will explain how to do each floor movement and guide you through the process. Be sure to listen closely. Our coaches are here to help and will correct your form if needed.
Our NUTRITION COACHING Classes Are Located In