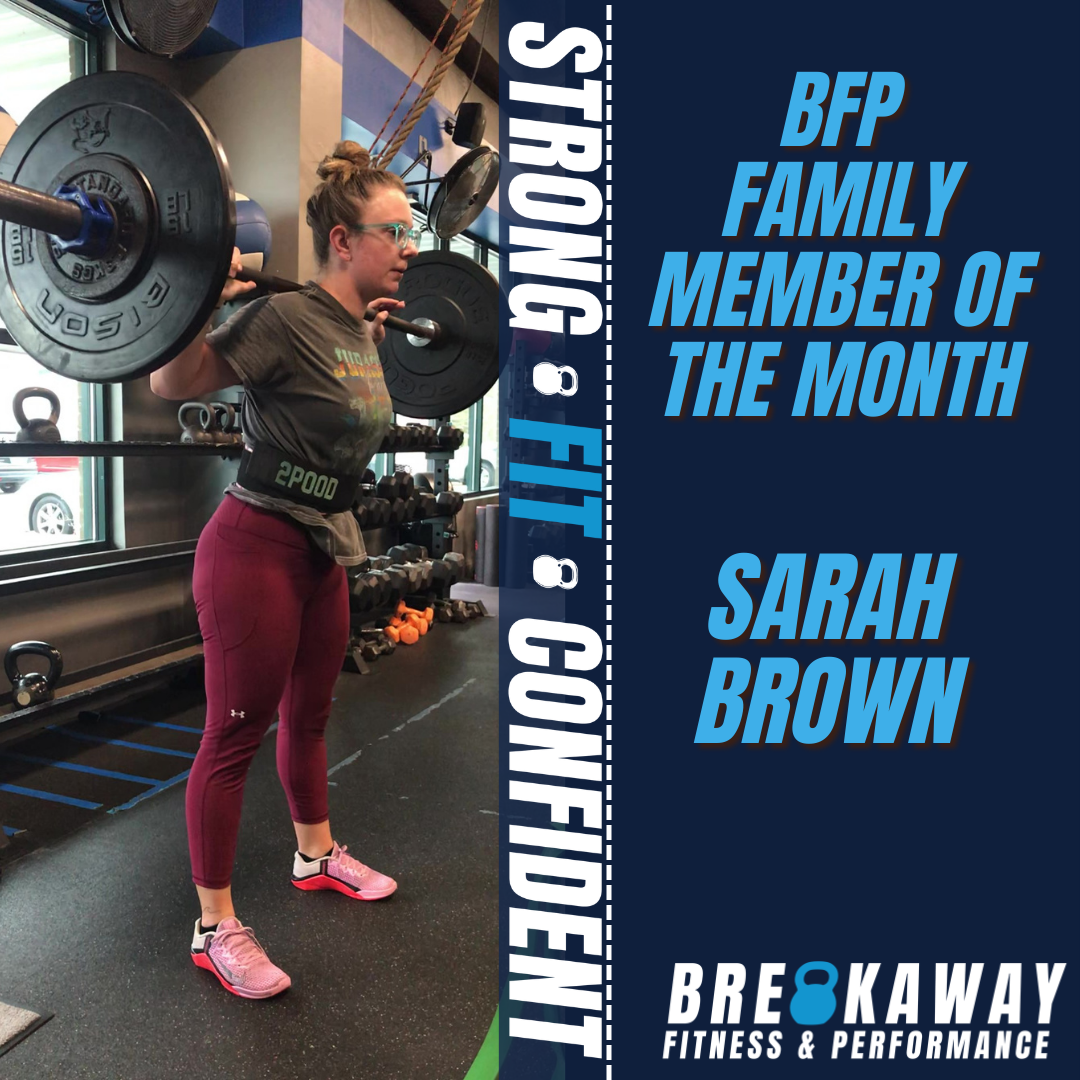 This month, I want to highlight one of our morning members, Sarah Brown. Sarah is what I call a "super mom" (just to be clear, all moms are super moms). I call her this because she has six kids and seems like she has everything under control. Personally, I don't know how she does it, but Sarah is always cheerful to talk to at the gym and whether or not the workout is her stress reliever, she busts her butt!
Sarah actually came up to me the other day and said she just celebrated her one year of training at BFP. Within that year, Sarah has had some great results. Her body fat percentage has dropped about 11%, while losing about 27 lbs of body fat and adding about 4-5 lbs of muscle mass. We are super proud of you and your progress Sarah!
As coaches, we always preach how consistency creates change and that's what Sarah embraces. She comes almost every day and get's the work done. That takes self discipline and having a great support team at home. I know she does because her husband Dylan also trains with us at BFP as well as her two older daughters Ella and Jacalynn.
A few highlights from her year to applaud. First off, she joined BFP, then took part in her first official BFP Combine event, following that up with her first DEKA Strong event. All while hitting some PR's on her lifts and making some new friends. I know she is planning on doing the DEKA Strong again and hopefully carry that into the other two DEKA events. Congrats on all your accomplishments Sarah!
Next time you see her, give her a high five for being awesome and crushing it at the gym. Keep up the good work Sarah!
Coach Silas