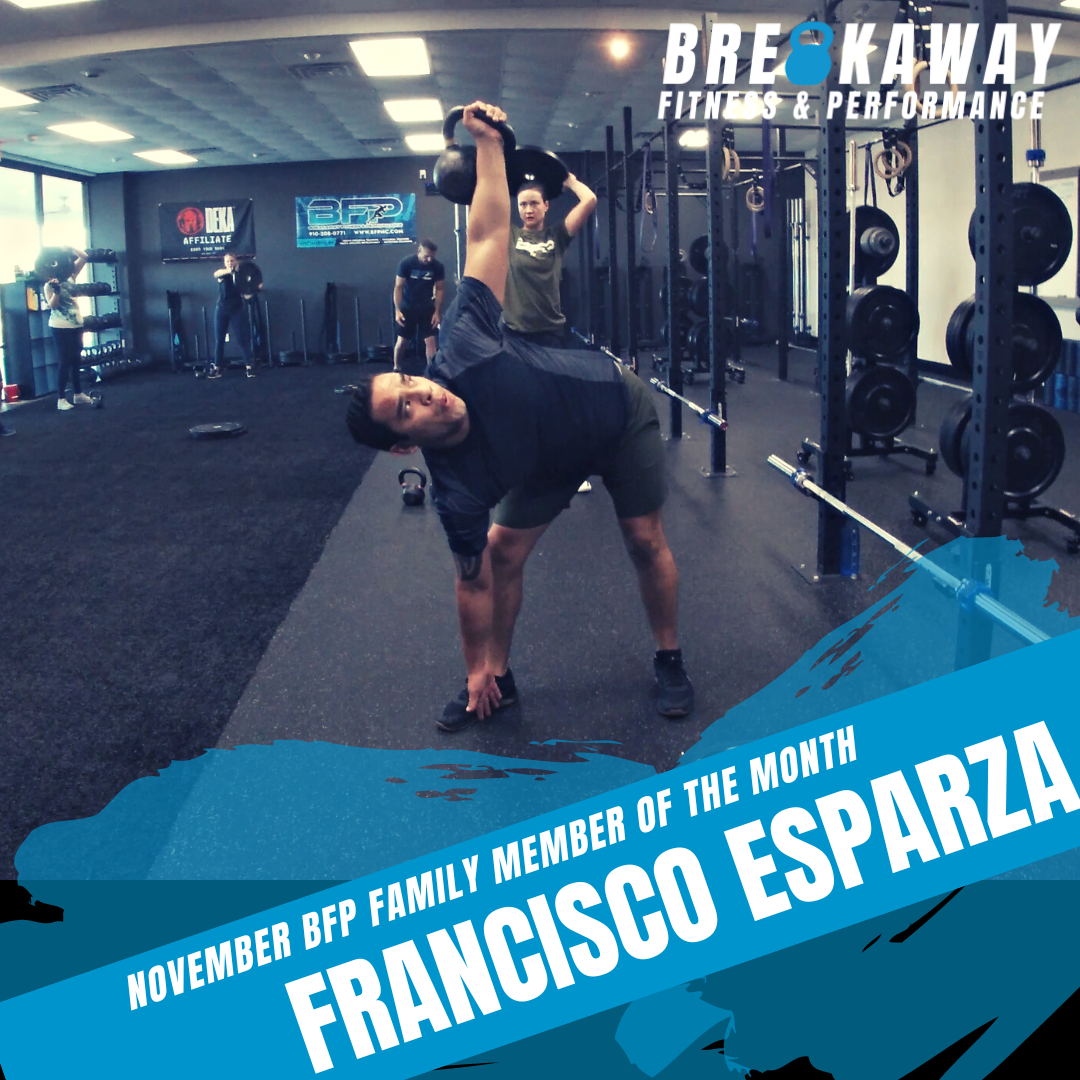 BFP Family Member of the Month: Francsico Esparza
Core Values: Dedication and Diligence
This month we would like to recognize Francisco Esparza as the Client of the Month. Fran attends BFP 12 sessions a month and shows up for each class he registers for. If you attend a session on Monday, Wednesday or Friday at 8am, he will be there putting in the work. Francisco is open and responsive to coaching cues to improve performance. In addition to the cues to improve performance, Francisco also shows diligence by grinding no matter the duration of the circuit.
Francisco's numbers speak for themselves. Being over 200 pounds for the big three lifts (Bench, Deadlift, Back Squat) reiterates the dedication it takes to get to that point. We see the confidence you are gaining, whether that is adding weight when asked or whether that is you encouraging your peers to finish strong, we see you!

Keep motivating others. Keep showing up and grinding!
Thank you for being a member of the BFP Family!