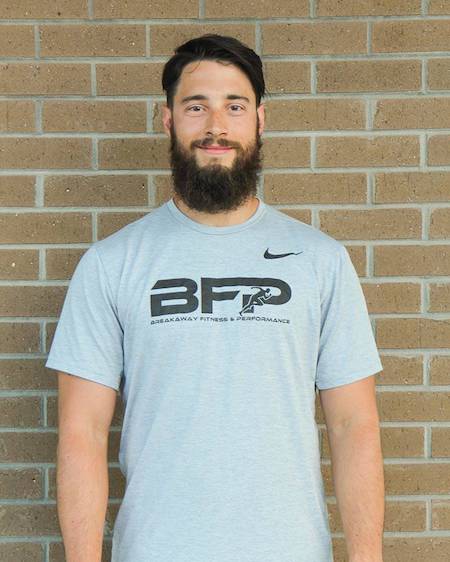 Silas Perreault BS, NSCA-CSCS, USAW
What's up everyone! My name is Silas and I am happily married to my best friend, Rosemary. We have two cats (Vader & Ludwig) and one dog (Tank) that keep us busy! A little bit about me, I grew up in a very small town in Northern Michigan (Harbor Springs). Trust me when I say small, graduating class of 80ish people. I then attended Alpena Community College where I had the opportunity to play basketball for a few years while earning my Associate's degree. I then moved to the great state of North Carolina in 2007, where I located to Wilmington. I finished my undergrad at UNCW in 2012 where I received my Bachelor of Science degree in Exercise Science. Upon graduation, I became certified through the National Strength and Conditioning Association (NSCA) as a Certified Strength and Conditioning Specialist (CSCS). In 2014, I have gone through testing to become a Certified High School Strength & Conditioning Coach (HSSCC) as well as a Level 1 USA Weightlifting Coach. I am currently digging in with Precision Nutrition and hope to have that completed very soon. You can never stop learning! In regards to coaching, I have many years of experience with a wide range of clientele from kids, high school/collegiate athletes, to the young/older adult. I fully believe taking care of your health is the best way to show yourself "self-love" and stay on this earth a little longer.
In my spare time, I enjoy gardening, traveling and being active whether it is training for triathlons, surfing, hiking, or lacing up the Nike's to play some basketball! I will leave you with a quote from my favorite band 311, "stay positive and love your life".