Set Your Young Athlete Up For Success With Hampstead's Premier Youth Training
Does your young athlete eat, sleep, and breathe sports? Does he or she enjoy competing with other like-minded kids at the highest levels? For young athletes who want to maximize their potential, Breakaway Fitness & Performance offers a group strength and conditioning program that will help create high-performing athletes in a supportive, ego-free environment. Our youth training is available for athletes across Hampstead, Sneads Ferry, Surf City, Wilmington, and beyond.
Just fill out the short form below to learn more about youth training!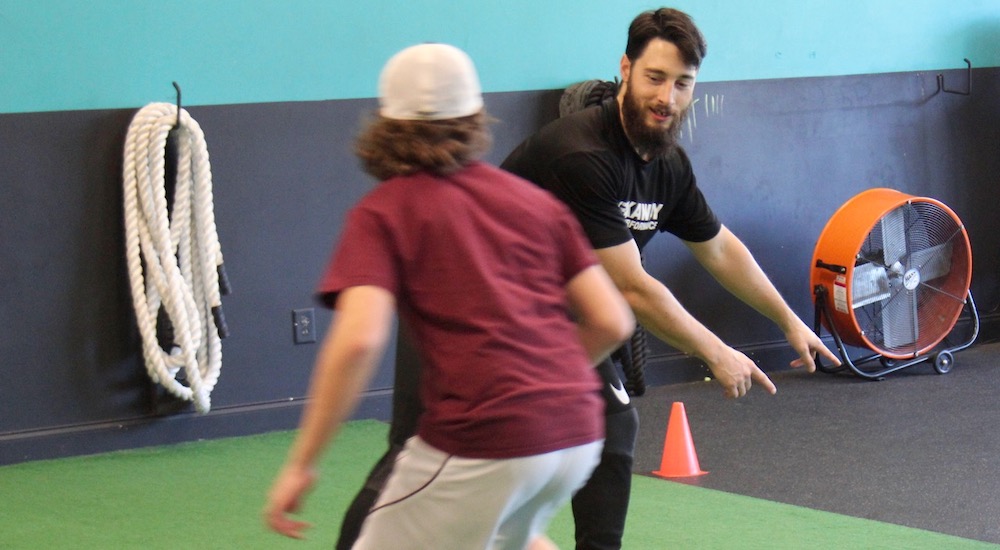 What Makes Our Youth Training Unique?
Much like with our adult programs, we pride ourselves on our ability to build relationships with each young athlete. In this way, our team at Breakaway Fitness & Performance is proud to help build the future of our local community and teach young athletes to be great -- both on and off the field. We'll provide structured training programs in two subsets of developmental ages, one program for athletes ages 10-13 and one for ages 14-18.
Our youth training program offers:
Effective strength training and development for young athletes
A personalized approach to fitness, nutrition, and athletics
Improvement in your athlete's chosen sport
A motivating, supportive environment to train
At Breakaway Fitness & Performance, we hope to give back to our community here in Hampstead by helping local youth athletes thrive. Our youth training gives every kid the opportunity to pursue athletics seriously, to learn the value of hard work, and to connect with new friends and mentors.
Get Started With Breakaway Fitness Today!
Step 1.

Fill Out The Form

Once you fill out the form on this page, we will send you a text in 5 minutes to get you set up. We look forward to your first session!

Step 2.

Meet With A Coach

Schedule your initial 45-minute coaching session with one of our coaches to discuss your fitness goals as well as any physical limitations or injuries we should know about.

Step 3.

See Results

Get excited about your first session. The coach will explain how to do each floor movement and guide you through the process. Be sure to listen closely. Our coaches are here to help and will correct your form if needed.