WHAT YOU'LL GET
​Inbody 270 Body Composition Assessment: Let's see where you are starting so we can measure how far you go and help you celebrate bright spots along the way!
Four 1-on-1 Personal Training Sessions: Kick things off with a private coach to help you learn the movements safely, prepare you for group training, and learn the lingo!
Daily Group Personal Training: Once you finish your four private training sessions, you'll move into our group training program, ready to work hard and safely.
Build Healthy Habits and Skills: This challenge will also focus on integrating our three main healthy habits into living a healthy lifestyle so you can make a permanent transformation.
Maximum Accountability: A coach will check in with you via text weekly and you'll have 1-on-1 meetings with a coach to make sure we are moving forwards
A new Group of Gym Friends: That will support you and help you look forward to your workouts.


​​
FLEXIBLE SCHEDULE
We have a variety of 1 hour sessions at our Hampstead and Sneads Ferry locations that you can choose between, so it's always convenient to train. MWF is Strength focused, and TTH Sat is cardio-focused.
​AM: 5:00, 6:00, 8:00, 9:00, 11:30am
PM: 5:00, 6:00
Saturdays: 7:30, 8:30am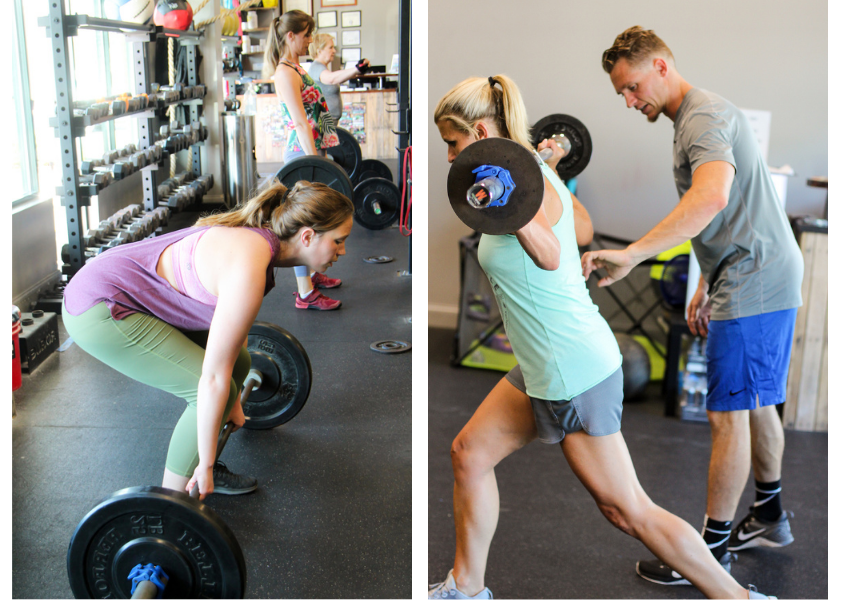 HOW DO I GET STARTED?
To Reserve a spot in our 6-Week Foundations Program, Your next step is to fill out the form on this page
After you enter your information, you'll receive a text from us within 5 mins or so. Make sure you answer asap so that we can secure your spot!
We can only bring in 5 people per month on this program, so please, serious applicants only.
This program always sells out each month, so please act fast so we can begin your transformation!
Step 1.

Fill Out The Form

Once you fill out the form on this page, we will send you a text in 5 minutes to get you set up. We look forward to your first session!

Step 2.

Meet With A Coach

Schedule your initial 45-minute coaching session with one of our coaches to discuss your fitness goals as well as any physical limitations or injuries we should know about.

Step 3.

See Results

Get excited about your first session. The coach will explain how to do each floor movement and guide you through the process. Be sure to listen closely. Our coaches are here to help and will correct your form if needed.