BFP Hampstead Family Member Of The Month: Maria Rini
Let me introduce you to BFP's semi-private client of the month, Maria Rini!
Maria has been a member since January of this year. During that time she has achieved gains in
strength and muscle, as well as progressing her deadlift and bench press quite impressively and
without injury. Although she's always enjoyed sports, Breakaway is her first experience using
strength equipment like barbells, kettlebells, and dumbbells.
Maria checks in to each session, ready to listen to the coaching, get out her equipment, and do
the work. Her strength, quiet demeanor, and attentiveness to her form make her fun to coach.
She will always accept the challenge of a heavier weight for a lift or carry, and her gym mates
can't help but notice how strong she's gotten over the past few months.

A fun fact about Maria: She was born in Argentina and came to the United States when she was
11. At the time she did not know any English. She went to a Catholic school without resources
for ESL education, which for many of us would be difficult or scary; however, Maria remembers
other students and staff at the school being very helpful in wanting her to succeed.
I noticed that Maria "pays it forward" in her sessions at Breakaway. While Maria works hard on her goals, she
stands alongside other people in the session - never pulling too far ahead so that no one ever
feels like they're falling behind.

Thank you Maria for being part of Breakaway's Semi-Private Program. We appreciate you!
-Coach Christine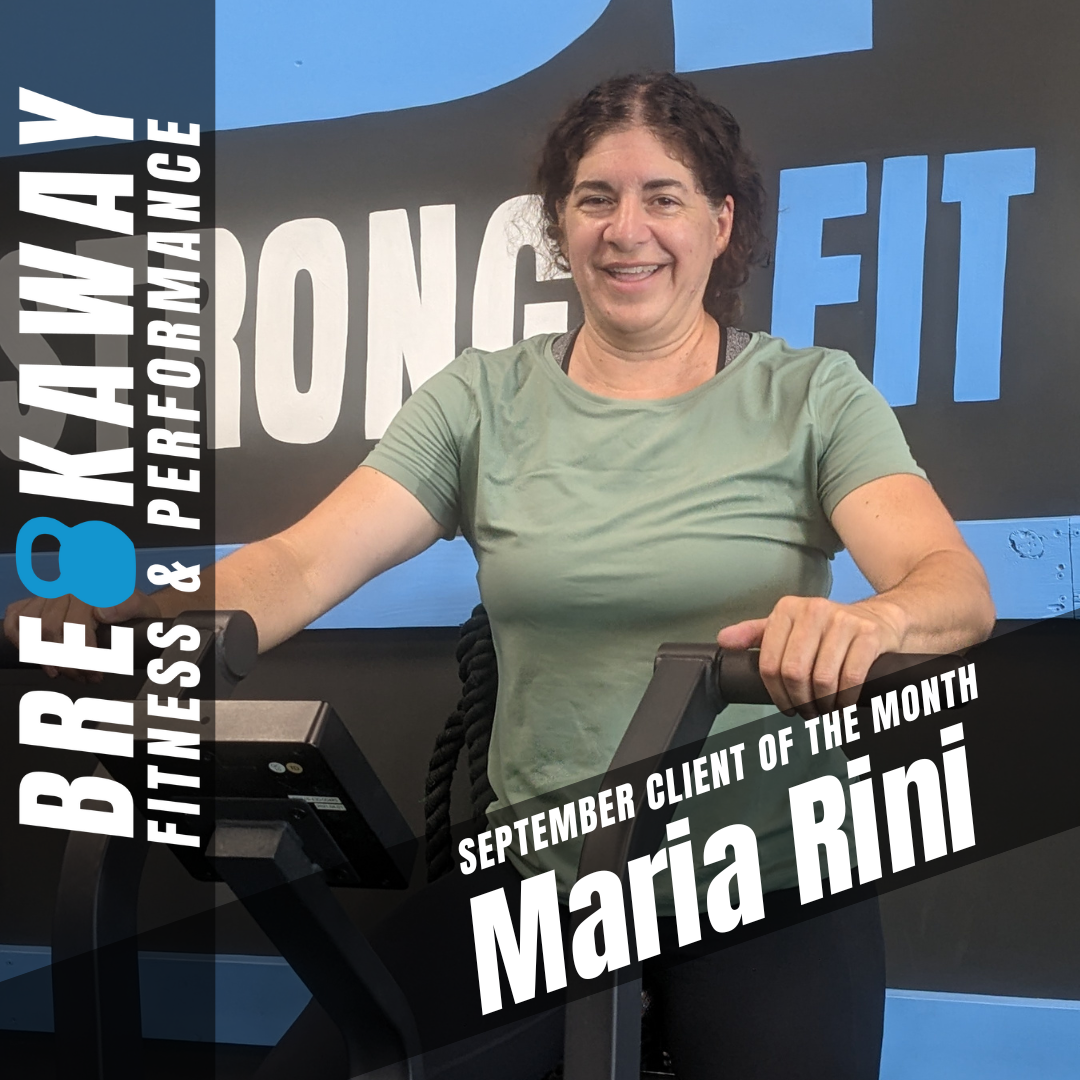 BFP Sneads Ferry Family Member of the Month: Bill Jones and Ann Jones

Core Values: Loyalty and Effort

This month we have a double header for the family member of the month, Bill and Ann Jones! These two are amazing! They always step up to any challenge presented and give it all they have!

Ms. Ann started at BFP in the middle of her fitness journey. Already losing a significant amount of weight, she continued to chip away at weight loss in addition to building strength. Not only is she stronger than ever, but Ms.Ann continues to gain confidence as she continues down her path to success!

Bill shows up to the gym ready to work. No matter the time, no matter the workout he comes in prepared to crush it. Not only has Bill succeeded in weight loss and building strength, Bill has found a love for DEKA and has completed multiple earning his mark.

Despite injuries, ailments and general days where something doesn't feel right, they show up. They do not allow anything to get in their way of attending sessions and continuing down their fitness journey. Keep showing up! Keep inspiring! Keep working hard!

Thank you for being a member of the BFP Family!