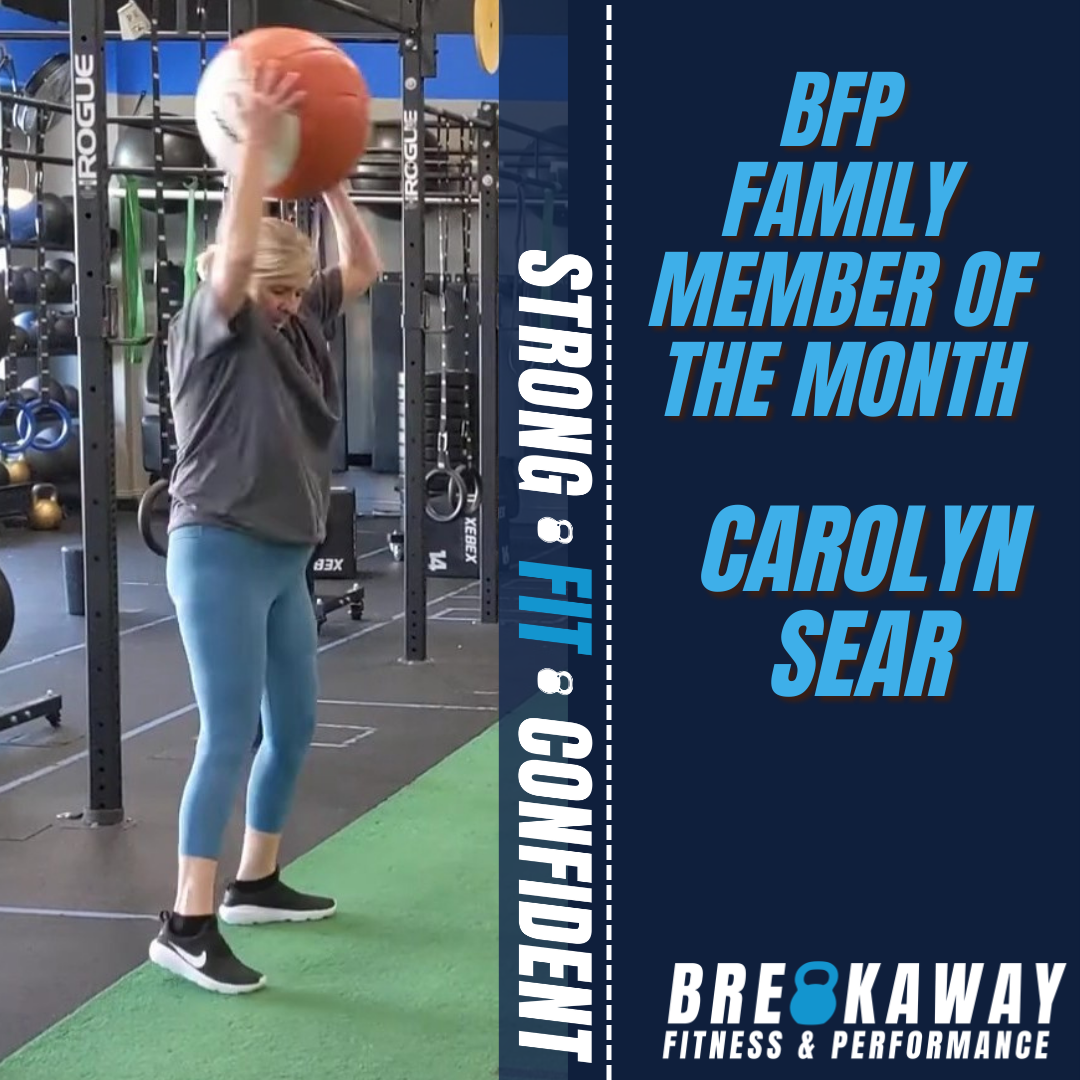 I am happy to name Carolyn Sear as Breakaway's client of the month for April. Carolyn has participated in the semi-private program for a year, and her discipline and hard work are an inspiration to others in the program (as well as her coach).
Many members might recognize Carolyn from her years of service as an Art Teacher at Topsail Elementary School. Now, in retirement, she is always planning a trip or a dinner party or helping with family, house, dogs, you-name-it. Carolyn is always GOING! I guess you could say her NEAT (non-exercise activity) is not a concern.
The gym is one place where Carolyn takes time for herself, so that she can be strong, fit, and confident for many years to come. She walks in the door ready to work and is mindful of her form and volume throughout each session. Her progress to the barbell has been fun to watch, and even as she has progressed, she makes sure to help other members feel welcome and encouraged. Carolyn approaches her training with enthusiasm and ends every session with a smile and a "Great workout!"
Carolyn, thank you for your commitment to our gym and our core values. We appreciate you.
-Coach Christine