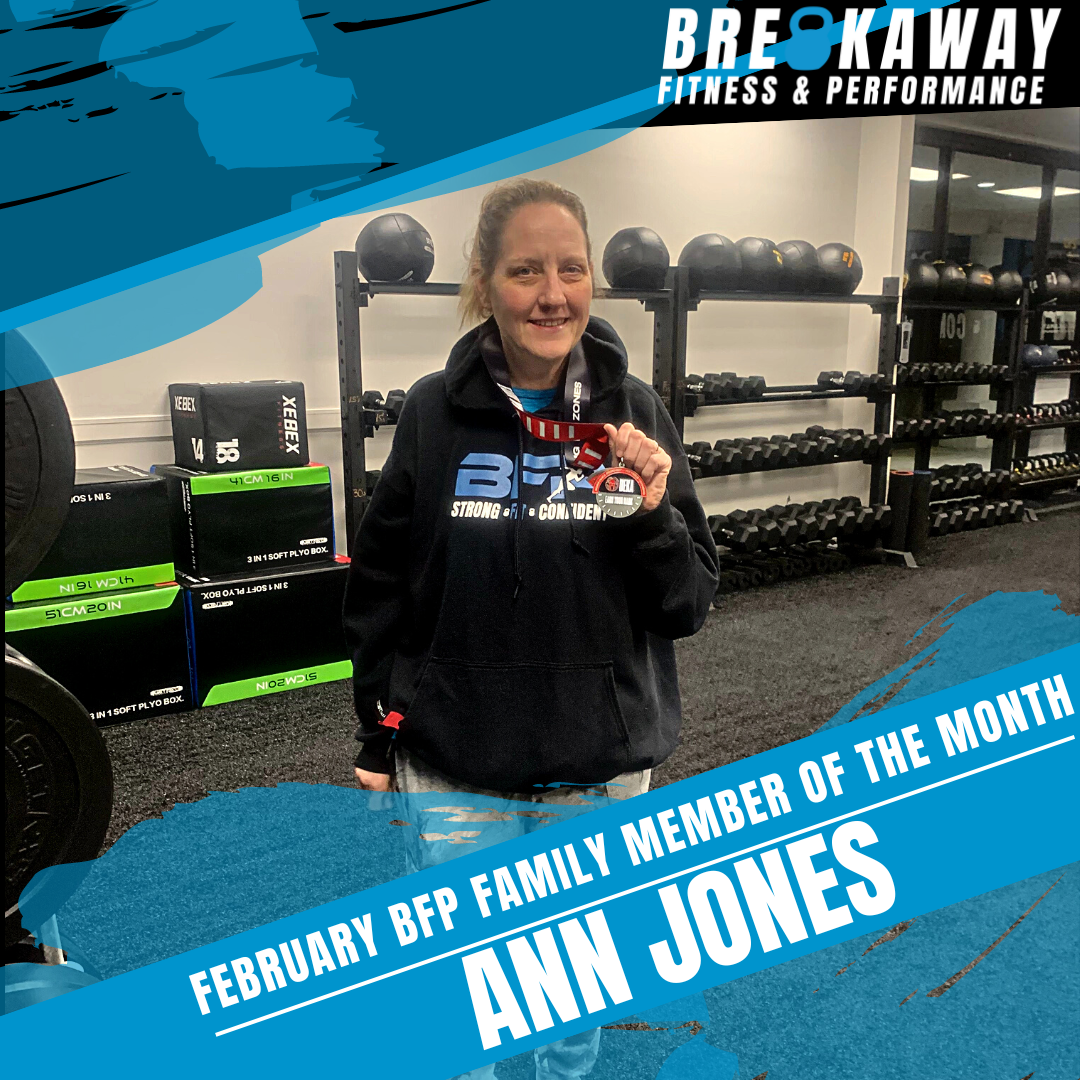 BFP Family Member of the Month: Ann Jones
Core Values: Humility and Hard Work
This month we would like to recognize Ann Jones as the Client of the Month.
If you know, you know!
"Ms. Ann" joined BFP a couple of years ago during a significant weight loss journey. From no barbell experience, to executing ALL major lifts with a barbell. From 12 sessions per month, to 20 sessions per month. From lacking endurance, to pushing the effort of anyone nearby. From lacking accountability with nutrition, to gaining knowledge and accountability from nutrition coaching. Ms. Ann wants results!
Not only has she had SIGNIFICANT weight loss and body transformation success, but she has also gained knowledge, courage and confidence. 5am is her home and we always look for Ms. Ann at her spot by the rig! Always showing up and working hard. Quietly putting in the work, even if that means taking a little longer to get it done, she gets it done.
We want to let you know that we see you and we appreciate you being part of the BFP Family!
Keep wanting more! Keep being an inspiration!