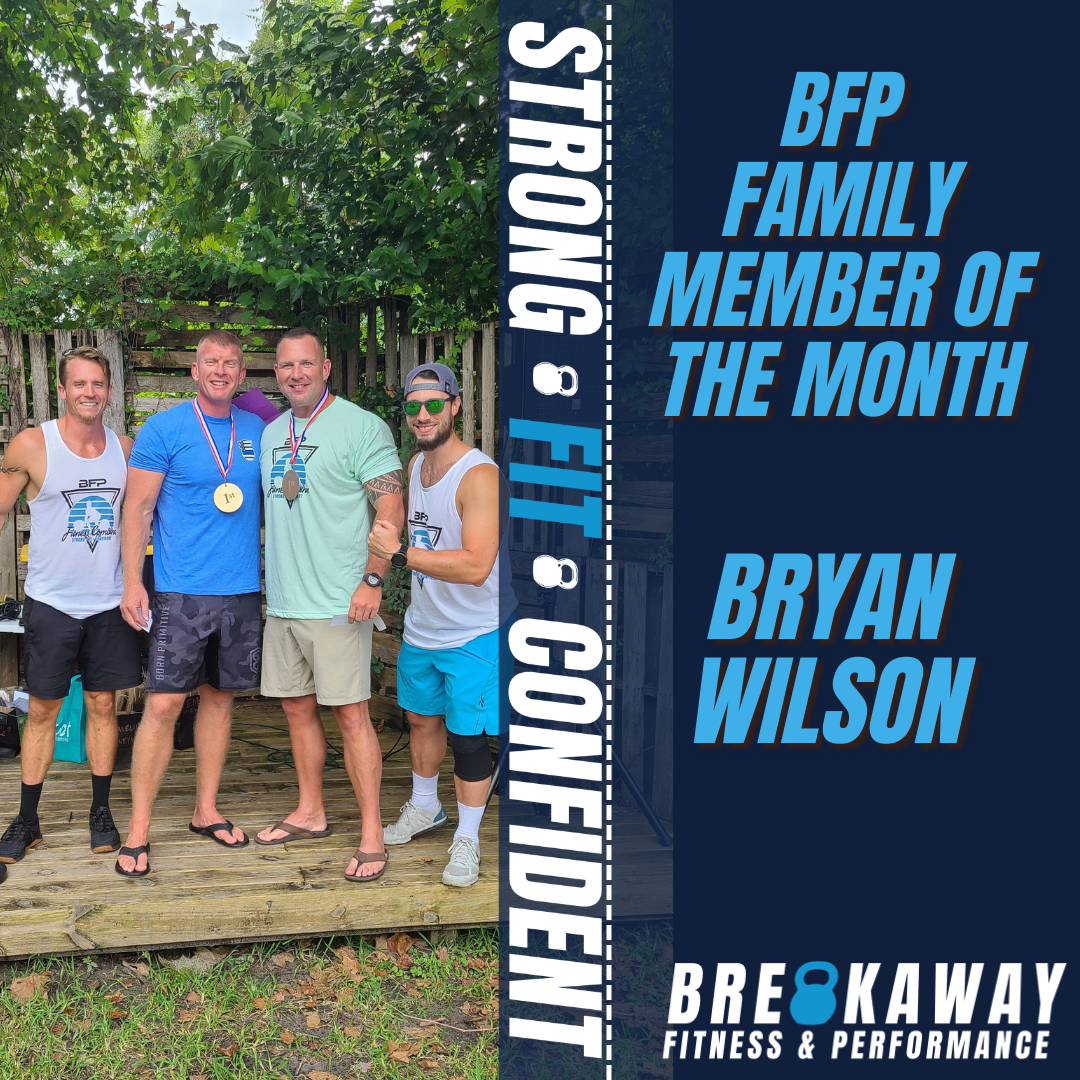 This month at BFP, I want to give a shout out to Bryan Wilson! He has been a member at BFP for about two years and with that, has had his ups and downs. Currently, he is on the mend from an injury that would keep most people out, but seeing him show up, willing to let us modify for him and still get a good workout has been a testament to his hard work and dedication.
Usually, Bryan trains in the evening session and if you've ever lifted with him or near him, you know he is as strong as an ox! Over the years, I've seen Bryan hit some PR's on his lifts, improve his conditioning levels, and overall body composition. Needless to say, he is super consistent and has seen some great results because of that.
Looking at his body composition, Bryan has made some great strides. Since 2021, he has lost 13 lbs of fat, gained 5 lbs of muscle, and lost about 6% body fat. Dude, that is awesome!
Byran has had some other milestones in the gym as well, like being back to back BFP combine champs in the men's division. Woot woot!
I know having a great support system is crucial and Bryan definitely has that in and out of the gym. He shares his passion for exercise with his wife Melissa (who also works out in the evening). All I can say is, don't mess with the Wilson's, haha.
Byran, I admire how you are still showing up and putting in the work. Seriously proud of you dude. Take this as a chance to learn and grow, and you'll be back at it before you know it! Go Fighting Irish and Da Bears!
Coach Silas