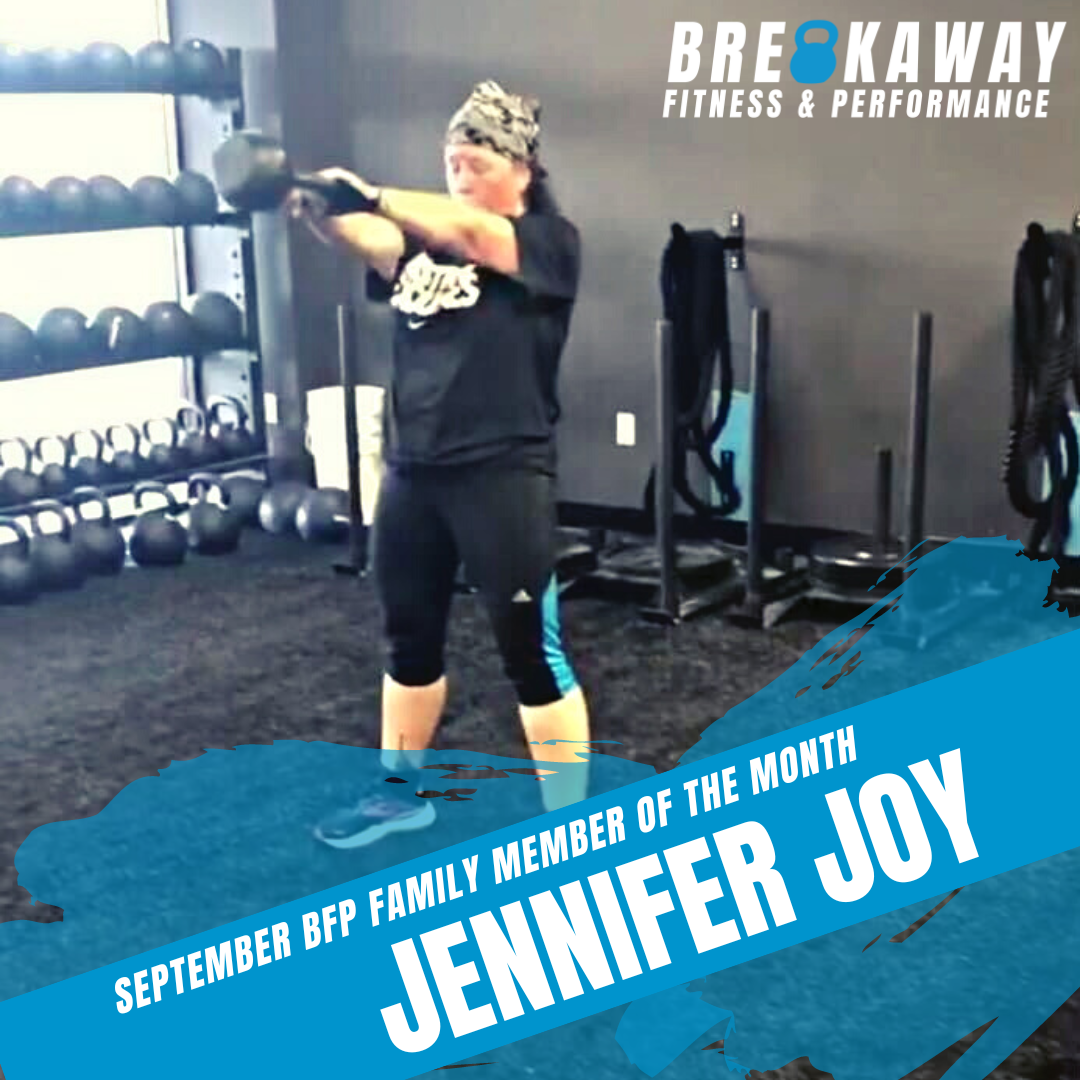 BFP Family Member of the Month: Jennifer Joy
This month, BFP Sneads Ferry would like to recognize Jennifer Joy as the of the Month!
Jennifer Joy is 6pm on Tuesday and Thursdays. If we are talking about consistency and discipline, Jennifer Joy is the model. Showing up on what some would consider the hardest day and tend to avoid, she embraces the challenge each week! She arrives before class to get herself ready as well as cools herself down following class. What more could you ask for?
Jennifer also puts in the work outside of BFP as well by keeping the heart healthy and participating in 5k races. Whether walking or running, discipline is a part of who she is and she completes the task consistently.
Thank you for showing up! Thank you for putting in the work! Thank you for being a part of the BFP Family!
We love having you as a member of BFP Sneads Ferry!