BFP Family Member Of The Month: Jessica Wysote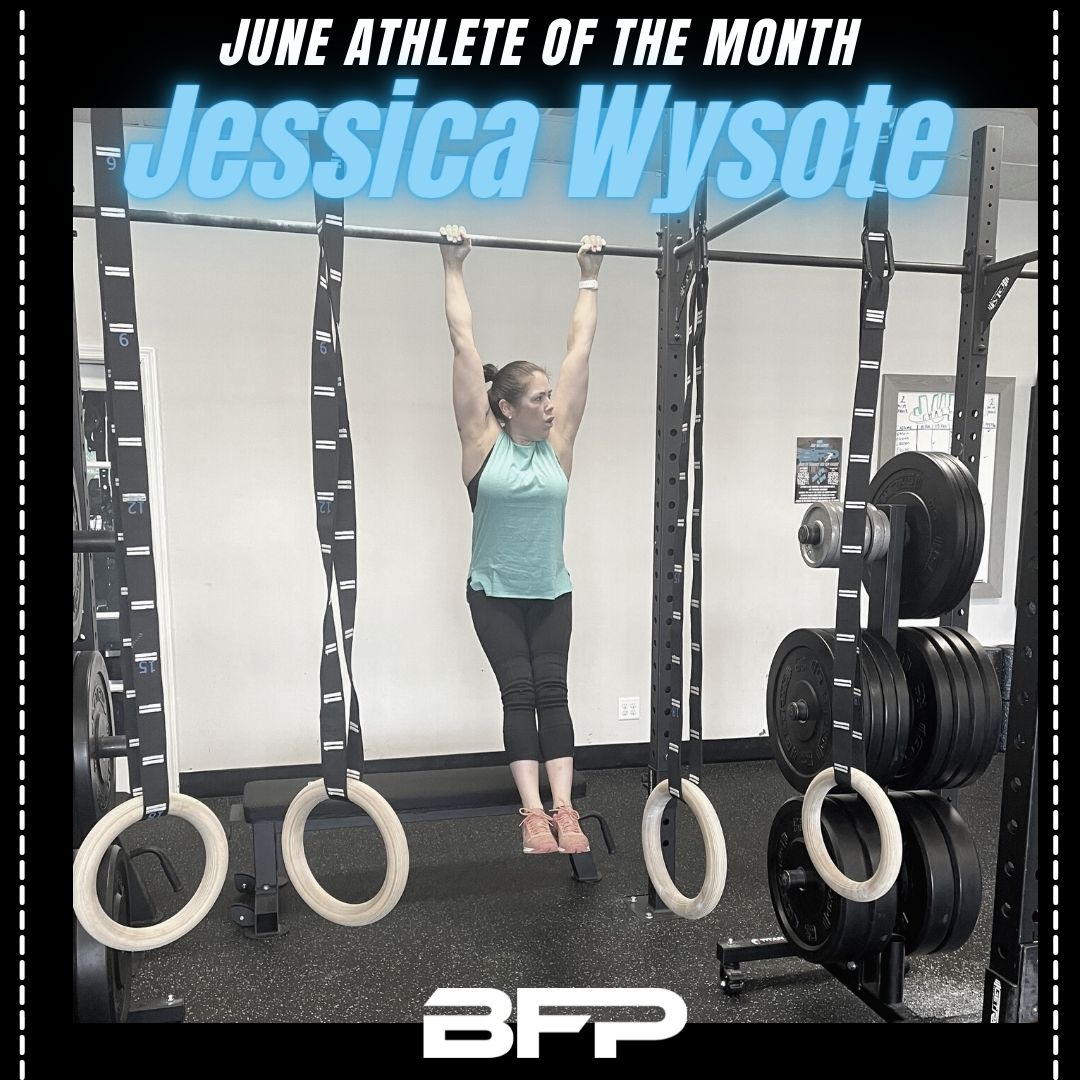 This month, BFP Sneads Ferry would like to recognize Jessica Wysote. 9am is her time to get it done, and boy does she crush it! She is super consistent with her training, showing up each day and absolutely showing out. Jessica moves VERY well and loves to challenge herself in every regard.

Jessica is working on earning her Silver status on Myzone. She has one more month of earning 1300 MEPS and that will be another salute to your hard work!
Despite having some issues with knee pain here and there, she doesn't let that stop her from giving it her all each and every day. Jessica has maxed out with a 140lb back squat! Her deadlift is steadily increasing with right now her estimated max being 140lbs. Finishing off the big three barbell lifts with an estimated max of 110lbs.
Thank you for wanting more. Thank you for allowing us to push you to get it!
We love having you as a member of BFP Sneads Ferry!