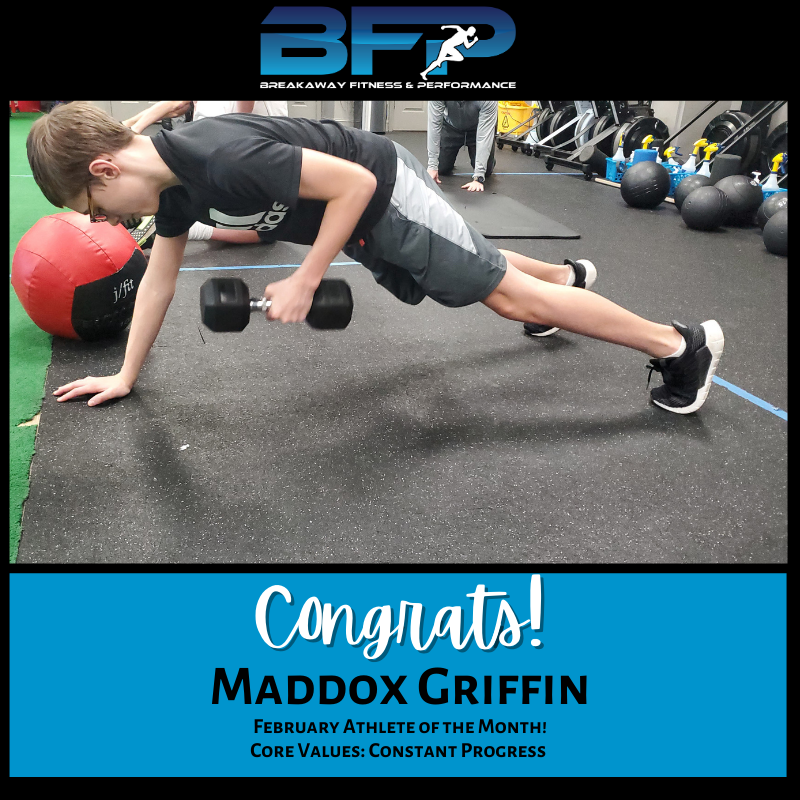 This month we want to recognize Maddox Griffin as the BFP Athlete of the Month! Maddox comes in and works hard every single session. Not only does he work hard, but he has a great attitude as well.
Maddox is always ready for the next challenge, and with the next joke! When we say he's always ready for the next challenge, we mean it. Maddox regularly looks for opportunities to go up in weight in his strength training!
Nearly every session he'll say "Coach, I did 'this much' last time so i think I can do this much more this time!"
Since starting, Maddox has gotten stronger, and his technique has cleaned up quite a bit.
Maddox, thanks for always showing up with a great attitude and working so hard man! Keep it up!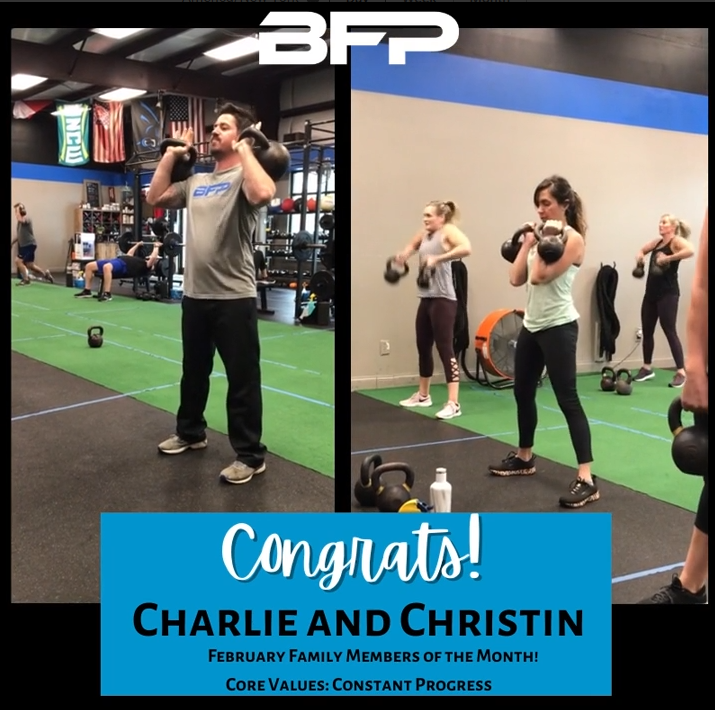 This month at BFP, we want to recognize Charlie and Christin for being an awesome power couple! They show up, lift weights, and sweat together. I like to call it a "workout date" which is an awesome date to have with your significant other, if you ask me.
During the warm-up, I'll walk around and ask everyone how they are doing, I often get the answer of "...we're here" from them. I admire their discipline because sometimes you just gotta do it, if you don't feel like it!
They have been training at BFP for about a year and I know both have gotten stronger and become more fit. Every time Charlie jumps on the Inbody, his results are consistently improving.
Christin has improved her technique on her big lifts and it's awesome to see her steadily add weight to the bar and gain confidence. They both are setting a great example for their kids, which one of them trains with the middle school group already!
It's a pleasure to coach y'all and thank you for trusting BFP with your fitness journey!
Keep up the hard work!