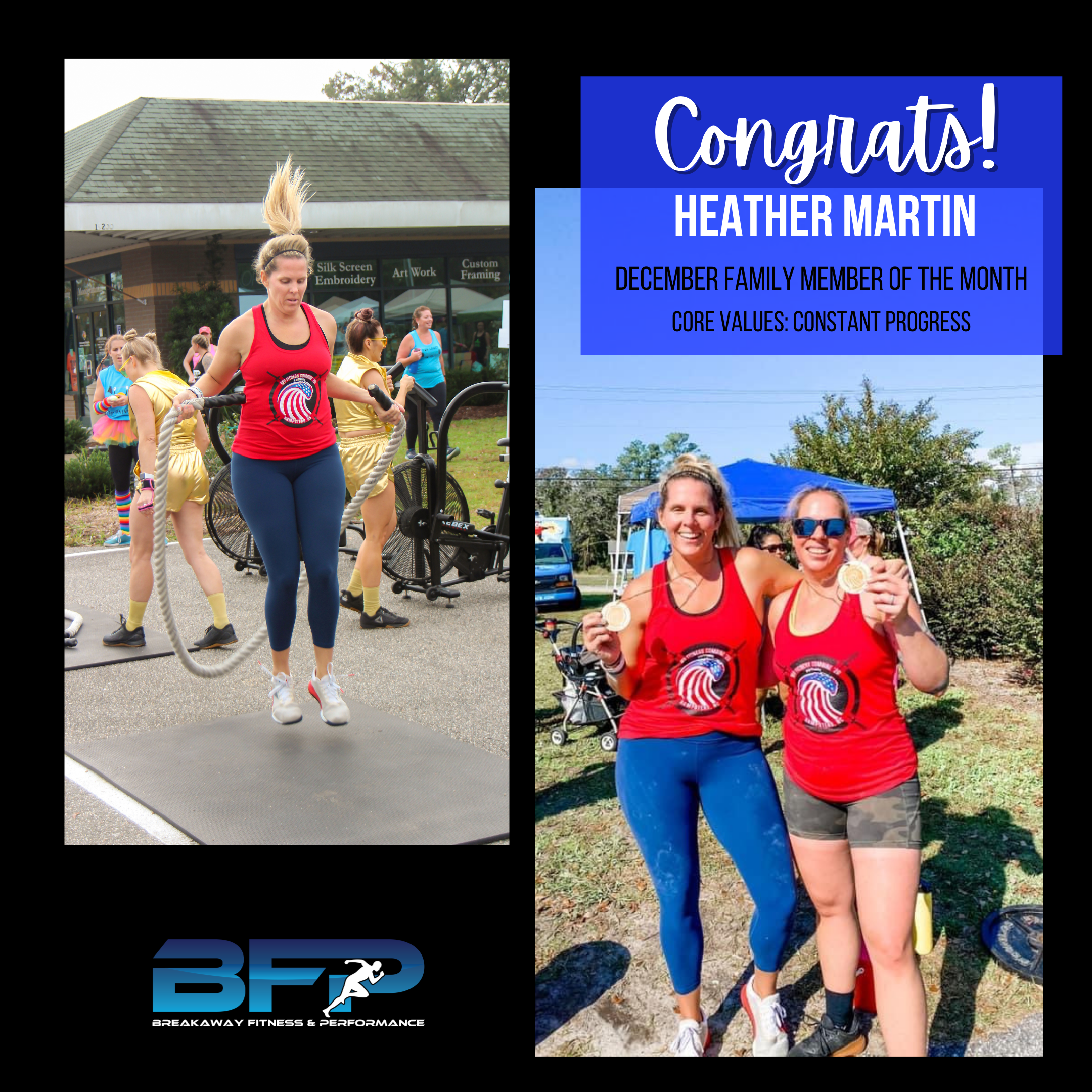 Whew, if yall want to push hard during a morning workout, try and keep up with Heather Martin! I have had the opportunity to coach her for a good part of a year, and let me tell you, this lady will take it to the limits. As a coach, I value her work ethic and the energy she brings during the session. She uplifts her fellow peers with positive cheers and definitely leads by example.
Heather is a military spouse and mom of 3 kids. I understand that all of those can provide obstacles within themselves. I can tell she priorities health and fitness, even if she has to bring her kids with her, she still carves out time for herself to train. Hopefully, they see the hard work she is putting in and will someday wanna "be like mommy!"
As far as a training milestone, she recently just competed in the annual BFP combine and she crushed it! She didn't have a partner till the last minute (thanks to Rachel Carroll), but that didn't hold her back from participating. I am pretty sure she didn't know what she was getting into, but I know she had a blast!
Heather, we see your dedication and commitment to yourself, and we want to thank you for trusting us with your health and fitness! Keep crushing your lifts and being a positive light in 2020!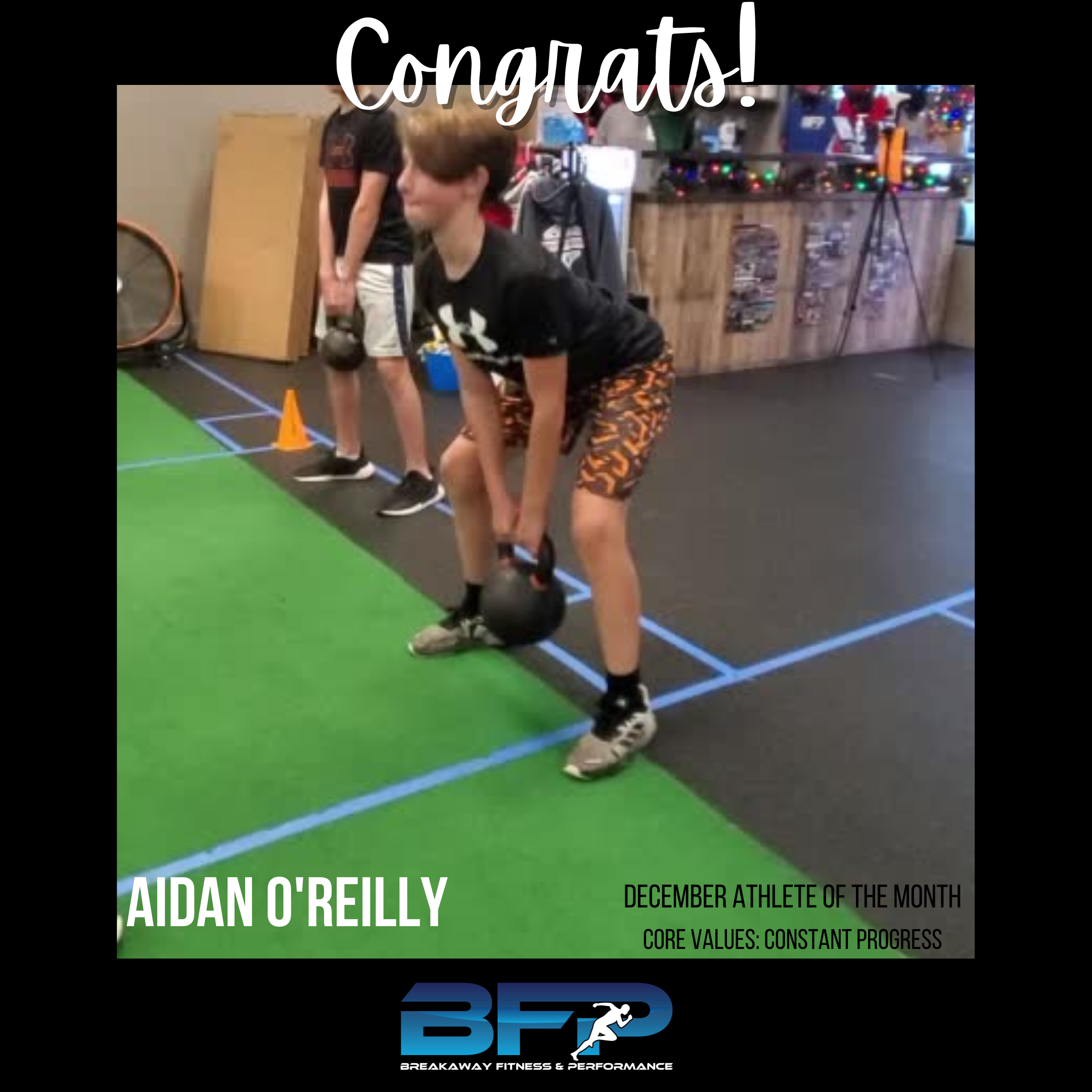 This month, I want to give a shout out to Aidan O'Reilly for being BFP athlete of the month! This dude gets at it during the middle school youth sessions. He is usually the first one to arrive and on top of that, he bikes to BFP from down the road.
Aidan has been training with us for a good part of a year and has attended a few of our summer camps in the past. As coaches, we love how hard he works and the respect he gives to his coaches and peers. As far as his training, he has progressed in all his movements, and now he is able to load his movements with some heavier weights. He is definitely building a solid foundation of strength and is setting himself up for a successful career in high school sports.
Aidan, congrats on being the athlete of the month. We are excited to continue to see you grow as a person and please, please, please, never lose that ability to be coachable!
Coach Silas