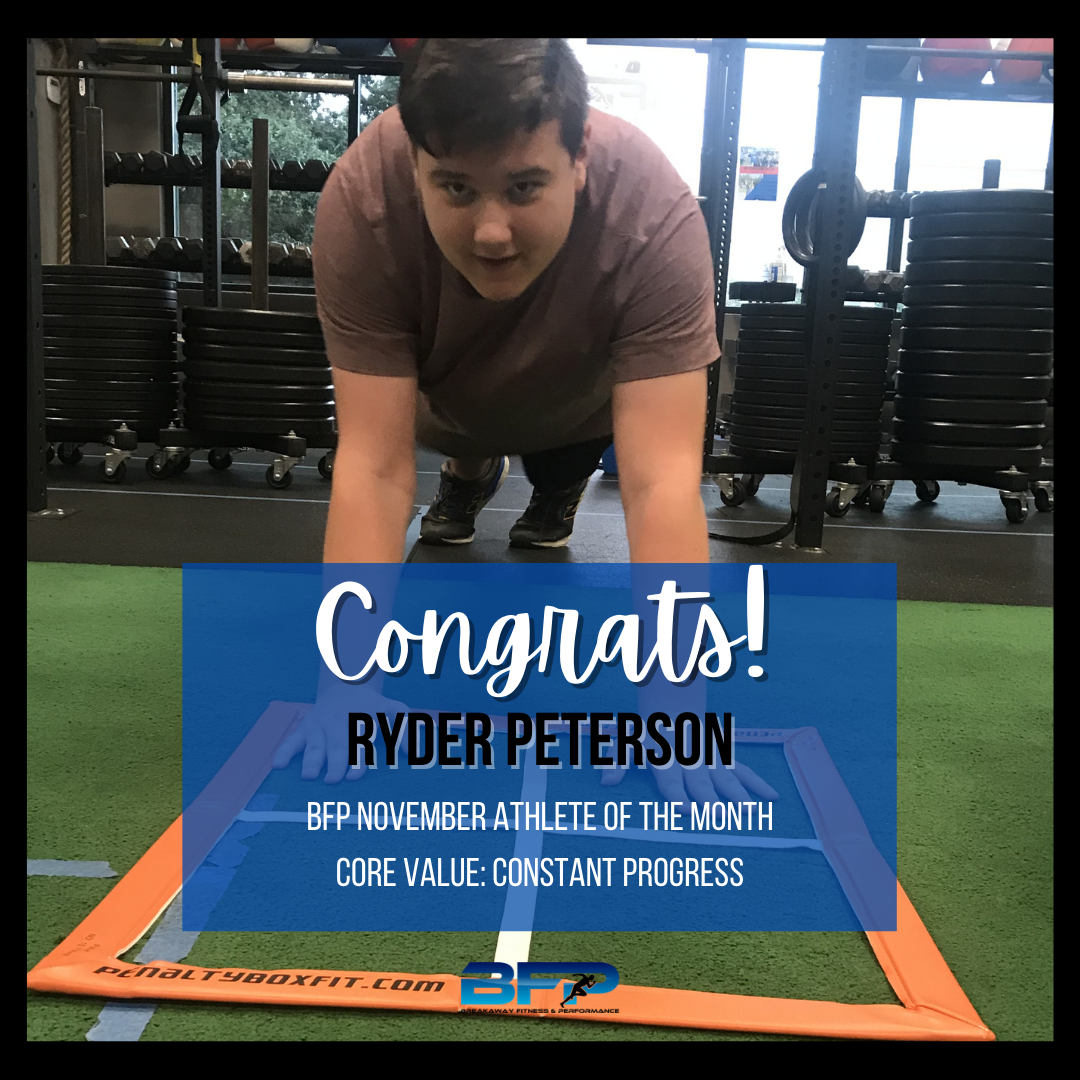 This month I want to give a shoutout to Ryder Peterson for being athlete of the month at BFP! Ryder has been very consistent with attending his training sessions since the beginning of the 2020 year, (minus the break from the COVID shutdown). On a side note, I felt like he shot up a few inches during that time because now he towers over me by 3-4 inches!
He trains during the middle school session on Monday/Wednesday and he puts a lot of effort into his workouts, whether he's challenging the weight he uses or exploring new movements.
I can honestly say, Ryder is a genuine person and always has a smile on his face. He respects everyone he trains with and it's awesome to see him interact with kids half his size.
Ryder, congrats on being awesome and keep doing you! We appreciate you being coachable and look forward to watching you progress.
Coach Silas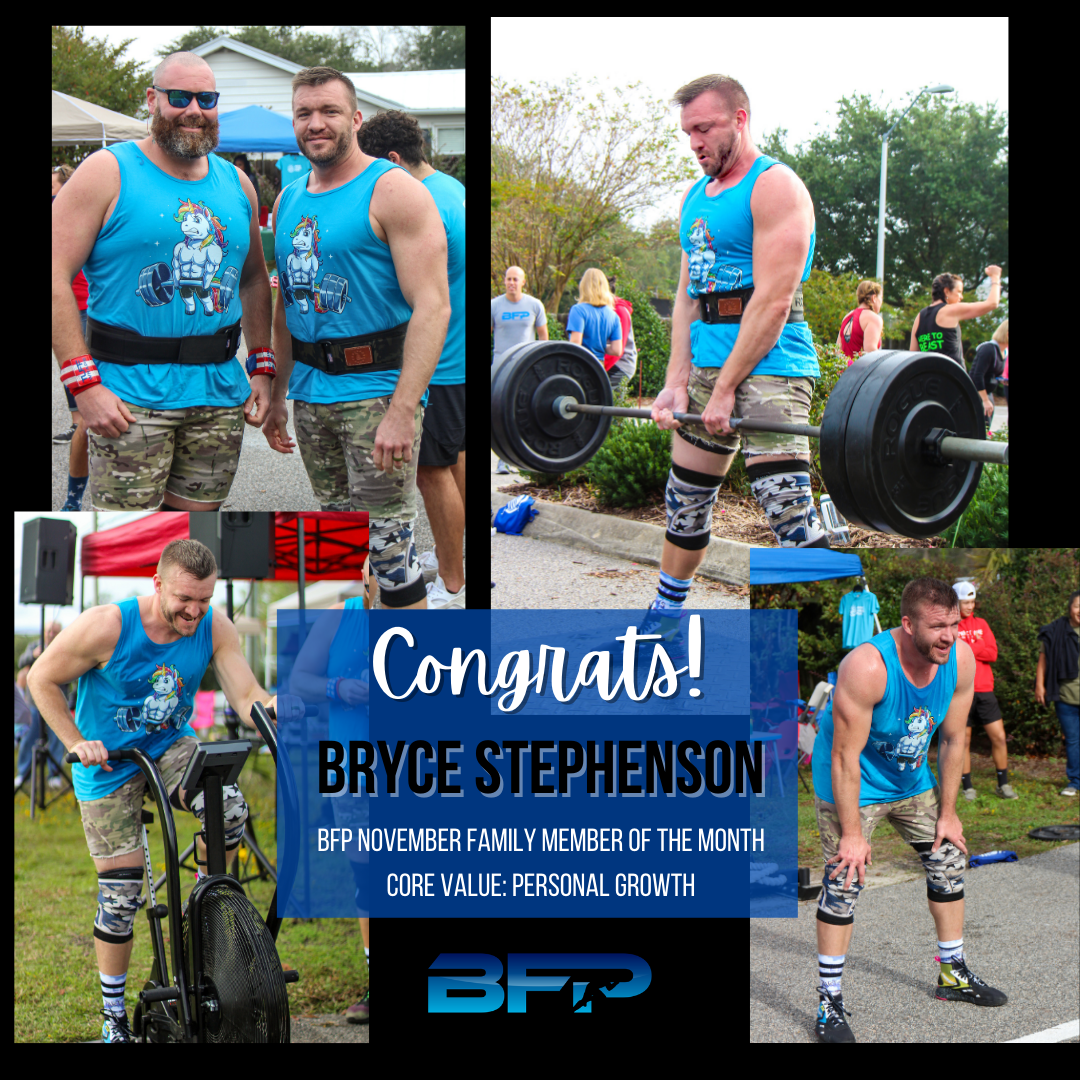 I am proud to recognize my man Bryce Stephenson as the BFP Family Member of The Month from the month of November!
Not only does Bryce look pretty amazing in a pair of camouflage jorts but he also rocks a turquoise unicorn tank top hard!!!
In all seriousness, this is one strong dude! Bryce recently achieved a #backsquat of 400lbs, a #deadlift of 565lbs, a 315lb #benchpress, and a 305lb squat clean!!! I have personally witnessed all 3 of these and it's earth shaking every time!!
We have also seen Bryce improve his body composition. He's gained over 5lbs of muscle overall since March of 2019, he's dropped 11lbs of fat, and lost over 4% bodyfat!! Those are life changing numbers!
He doesn't brag often so we wanted to do it for him. As if the above isn't enough, Bryce is part of the 2 Time BFP Fitness Combine back to back Champs, My Little Bronies!!
Clearly Bryce exudes our core value in personal growth. So much so he even has his own Nutrition Coaching business now! Give him a follow @bereadybryce !
Bryce, thanks for always bringing your best to every session, committing to the process, and doing the work outside of the gym to make those results happen. We see you man. We see you and we want you to know!!!!
Make sure you give Bryce a BIG high five and congrats next time you see him!