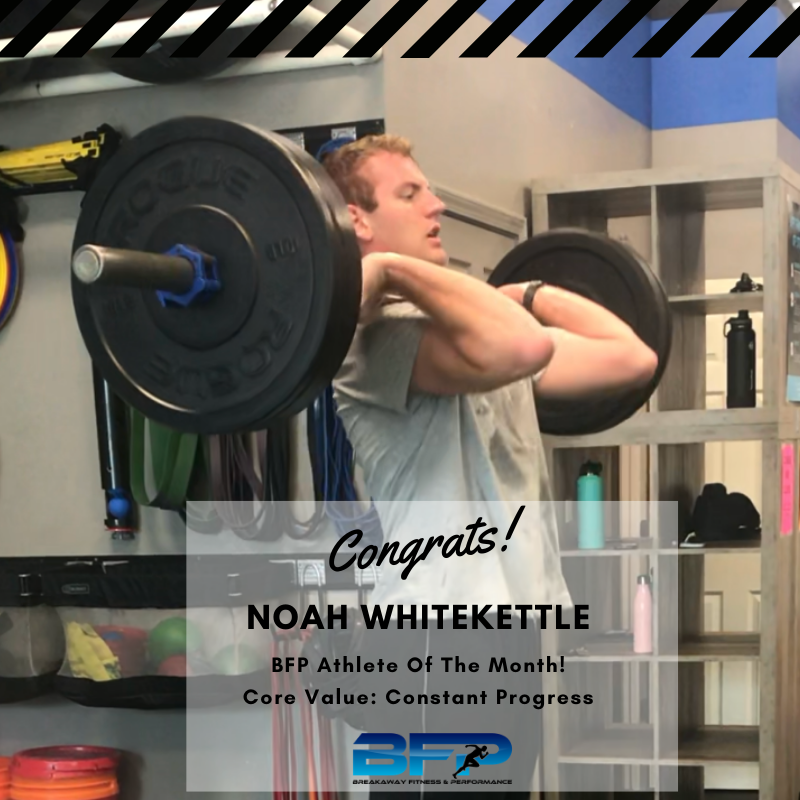 This month I want to give a shout out to Noah Whitekettle. He came to us during quarantine and needed somewhere to train. We plugged him into our high school session and he's been awesome to have at BFP.
Noah was a graduate of Dixon high school and currently, he plays football at UNC Pembroke as a tight end. He will be entering his sophomore year and I look forward to following him as he continues. Noah worked his butt off at BFP and was consistent in his training because he understood that being a collegiate athlete takes that type of work ethic.
Noah it was such a pleasure to work with you for that short time frame, thanks for being coachable and being a leader during the sessions. Best of luck during your sophomore year at UNCP!
Coach Silas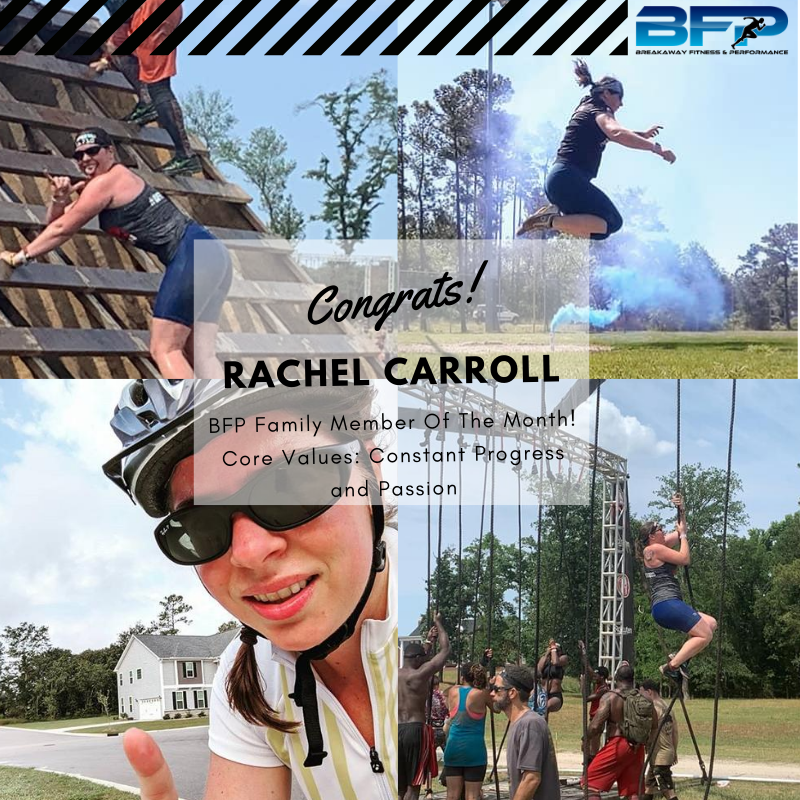 What can I say about Rachel? Alot!!! Let's start with the super cool red/white/blue Nike outfit she rocks to the gym sometimes!! Oh yeah, she works insanely hard, is passionate as heck, and is insanely consistent!
Rachel started out with us at BFP a year or so ago as more of an endurance athlete. She remains an endurance athlete to day BUT, she is one of the STRONGEST ones there are! Rachel took to strength training like a boss! Not only did she ask great questions, but she listened to her coaches and adapted well! Because of this passion to learn and get better, Rachel became a highly technically proficient BFP Athlete and as I mentioned, a STRONG one at that!
She has completely changed her body as well! Rachel has gained more than 2lbs of muscle, dropped 11.8lbs of bodyfat, and dropped 6% bodyfat!!! Rachel has truly put in the work and it has paid off!!
Now, Rachel continues to progress and remain consistent with workouts more than 3x per week and she is pregnant!! Well beyond the first trimester and every morning, Rachel hops on the virtual BFP Training Sessions and GETS AFTER IT! This is why we chose Rachel as the BFP Family Member of the month. No matter the circumstances in her life, whether they are challenges or amazing blessings such as a healthy child, she continues to be consistent and progress in her personal health and fitness.
She is also extremely passionate in her training, as previously mentioned. Next time you see her in a virtual session, make sure to congratulate her and thank her for the motivation she gives to others! She sure motivates all her coaches! We can barely keep up!!